Strike ended Mar 9, 2023
A Little News

On January 31, 2023 graduate student workers at Temple University called a strike after a year of failed contract negotiations. Temple University Graduate Student Association (TUGSA) called on the University to meet their demands for a living wage, dependent healthcare, better working conditions, and increased family and bereavement leave. In an unprecedented move, Temple cut off healthcare benefits and revoked tuition remission for striking graduate workers.

This publication is an informational flyer in the form of a miniature newspaper. It was surreptitiously distributed by graduate students at an alumni event at MoMA in New York City to garner support and solidarity from Temple alumni.
Spring St.

Zand Head Gallery
Portland, ME
June, 2021
Spring st. is an exploration of place and the built environment. My experience of Portland has been of vibrant blues in every body of water from puddle to ocean. Elegant, thoughtfully-formed, sometimes even hand-crafted pieces of furniture sit on the side of the road. Donation boxes, little free libraries, and birdhouses are crafted with the same acute roofs and narrow windows as the apartment buildings and victorian houses. Decorative flourishes on buildings take on anthropomorphic qualities. I am interested in the meaning behind an object's design as much as its role in my everyday life. Through selective rendering of my surroundings, I'm taking notes on human behavior and relationship to objects.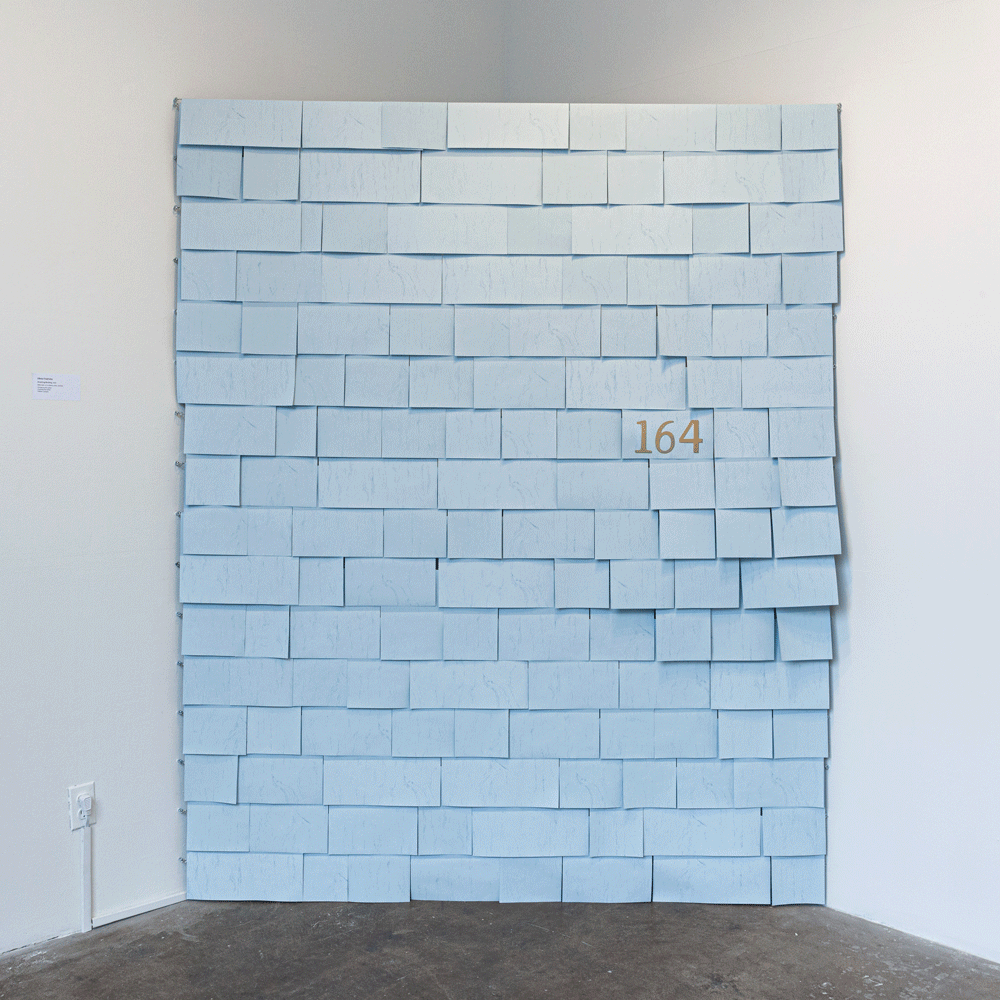 POST, 2020
Space Gallery
Portland, ME
Oct 7-Nov 4, 2020
Distribution has always been a mode for upholding democracy. In 2020 mail services became vital to our health, safety, economic activity, and political engagement. In the absurdity of the contemporary moment, a mundane piece of public infrastructure became a politicized symbol around mail-in voting. The term "post" refers to the mail, but it also refers to a marker of the start and end of a horse-race, the act of publishing and dispersing information on the internet, the place where a soldier is stationed–images that resonate emotionally this year. In its role as a prefix, it refers to that which comes after. We are waiting for what comes after.
Pink House
Pink House is a sporadically ongoing body of work exploring the former home of my Filipino grandparents in Ruston, LA. The house was a strange, visually striking part of my childhood and has come to represent so much of how I understand Asian diasporic identity, the influence of colonialism in culture/aesthetics, and building space for oneself within a normative white American context.
Comics
Spacing

A story about moving and motion.
Risograph, 2022

Available at:
Partners and Son, Philadelphia
Downtown Books and News, Asheville
Standstill

A record of the artist's first couple weeks of lockdown in 2020
Risograph, 2020

Available at:
Partners and Son, Philadelphia
Window Girl
Risograph, 2019

Out of Print